Web Inspection System for web defect detection
Procemex Paper Web Inspection System provides continuous detection of all paper defects. Web Inspection camera system can be seamlessly integrated to Procemex Paper Web Monitoring System.
The world leading Web Inspection technology enables highest level defect detection with Photographic Imaging Quality.
Powerful strobing LED lighting eliminate blur and produce photographic image
quality.
The applications range today from coated box board to coated paper, magazine paper, newsprint, tissue and liner board. In addition, utilization of auto-shutter of a smart camera design is preferred amongst specialty paper makers for its wide range of detection capabilities.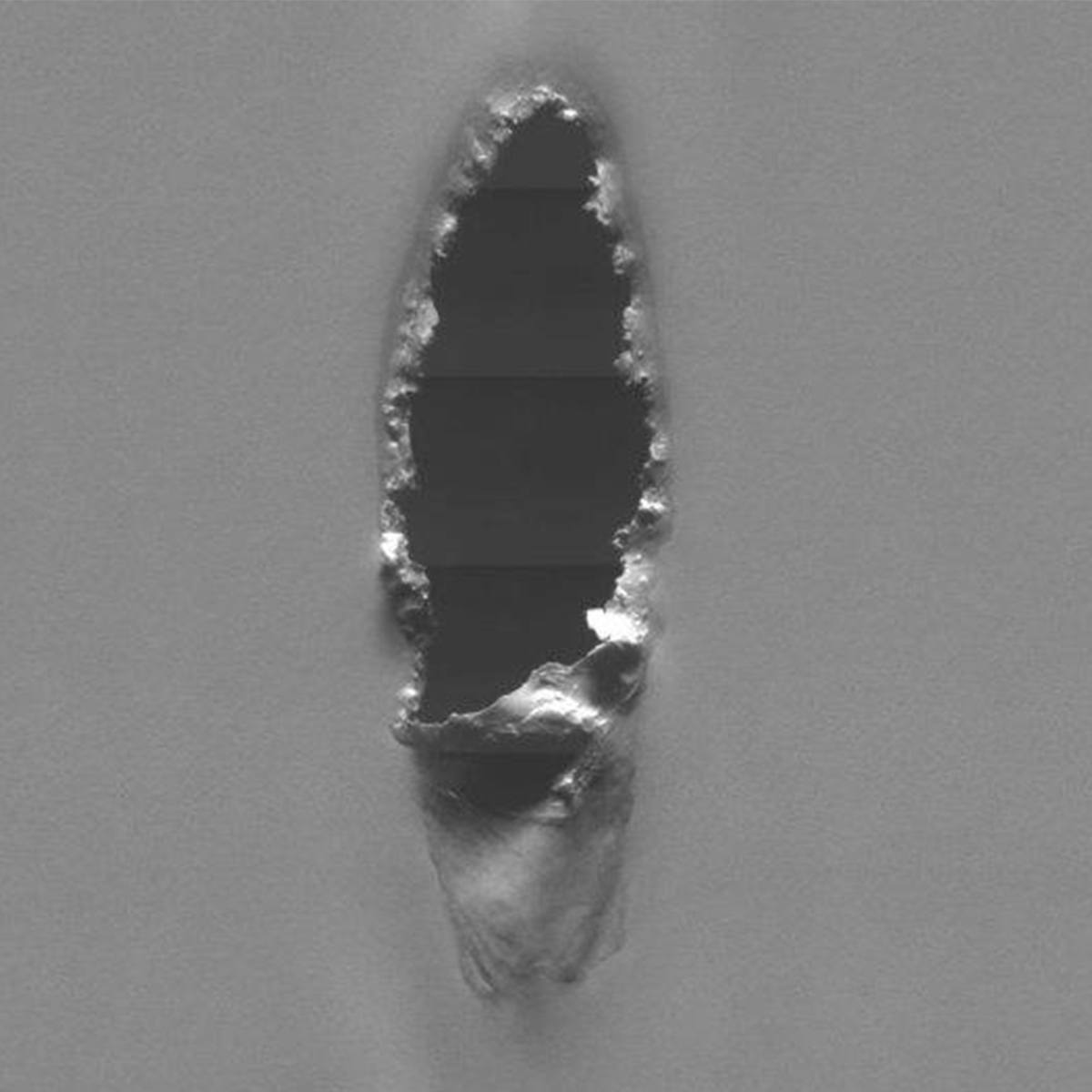 Smart cameras Detect Paper web defects with Photographic Imaging Quality
Detection and classification in black&white or in color
Smart Camera Autoshutter provides even exposure and illumination over multiple grades and shades of color. This enables fully automated grade settings even with hundreds of paper grades and color shades
Square pixels, even with high speed processes, provide clarity for imaging
Market leading 700 Million pixel per second data processing
Strobing provides powerful illumination peak to stop the web movement, eliminate blur and produce photographic image quality
Industry leading camera sensor light sensitivity and image bit depth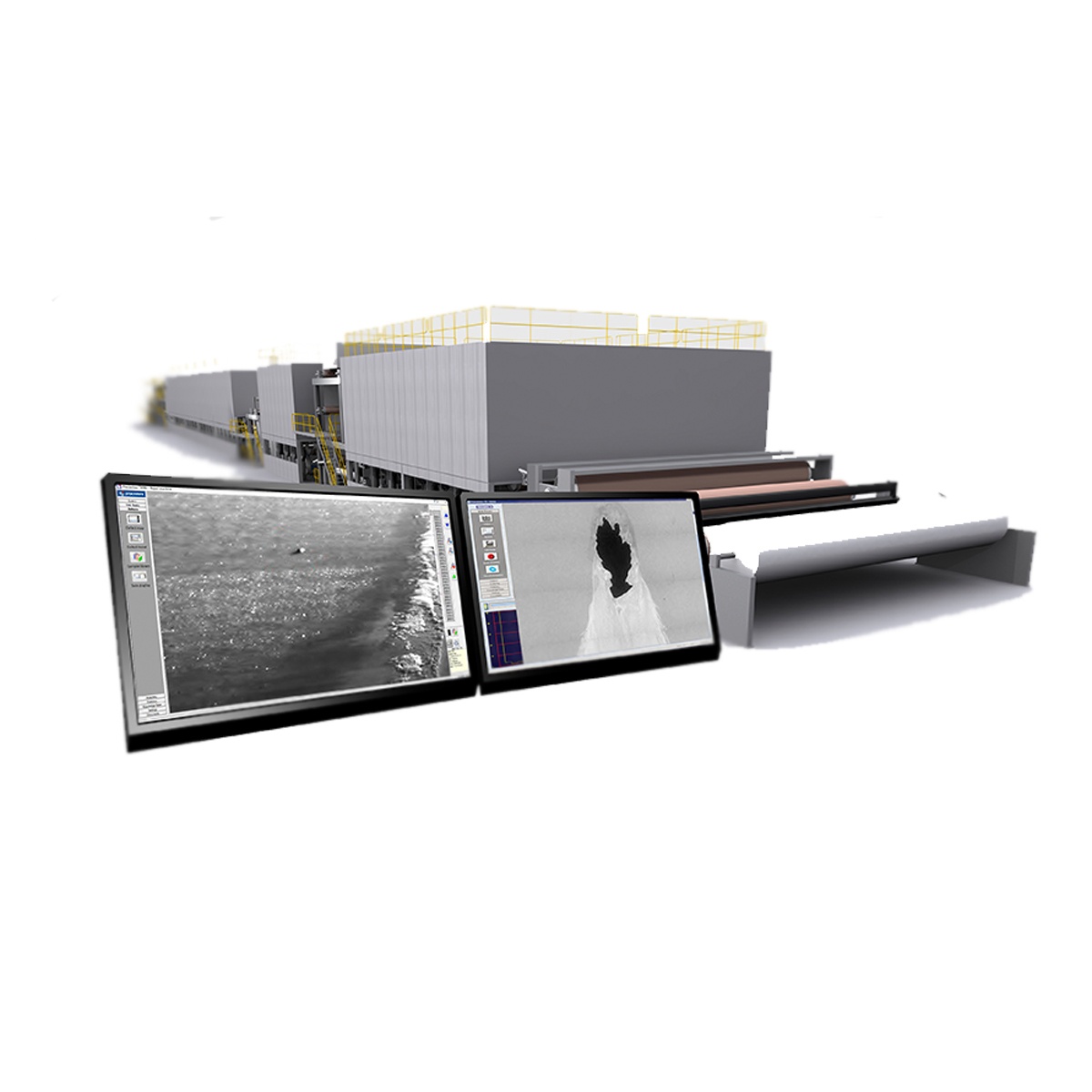 Defect Classification
Pre-classification inside Procemex Smart Camera allows instantaneous paper quality classification for first level defects.
Pre-classification is made inside Procemex Smart Cameras
Classification based on color information
Real-time outputs from first level defects
Post-classification beyond single inspection frame measurement utilizing all data available for the most accurate classification
Alternating illumination provides more information for the post-classification engine, increasing the benefits of the Smart Camera technology
Advanced Classification utilizing our tools for developing or acquiring best fit traditional and neural network classification algorithms
Multi-frame camera imaging providing higher quality images to the classification engine and increasing accuracy over antiquated line-scan technology.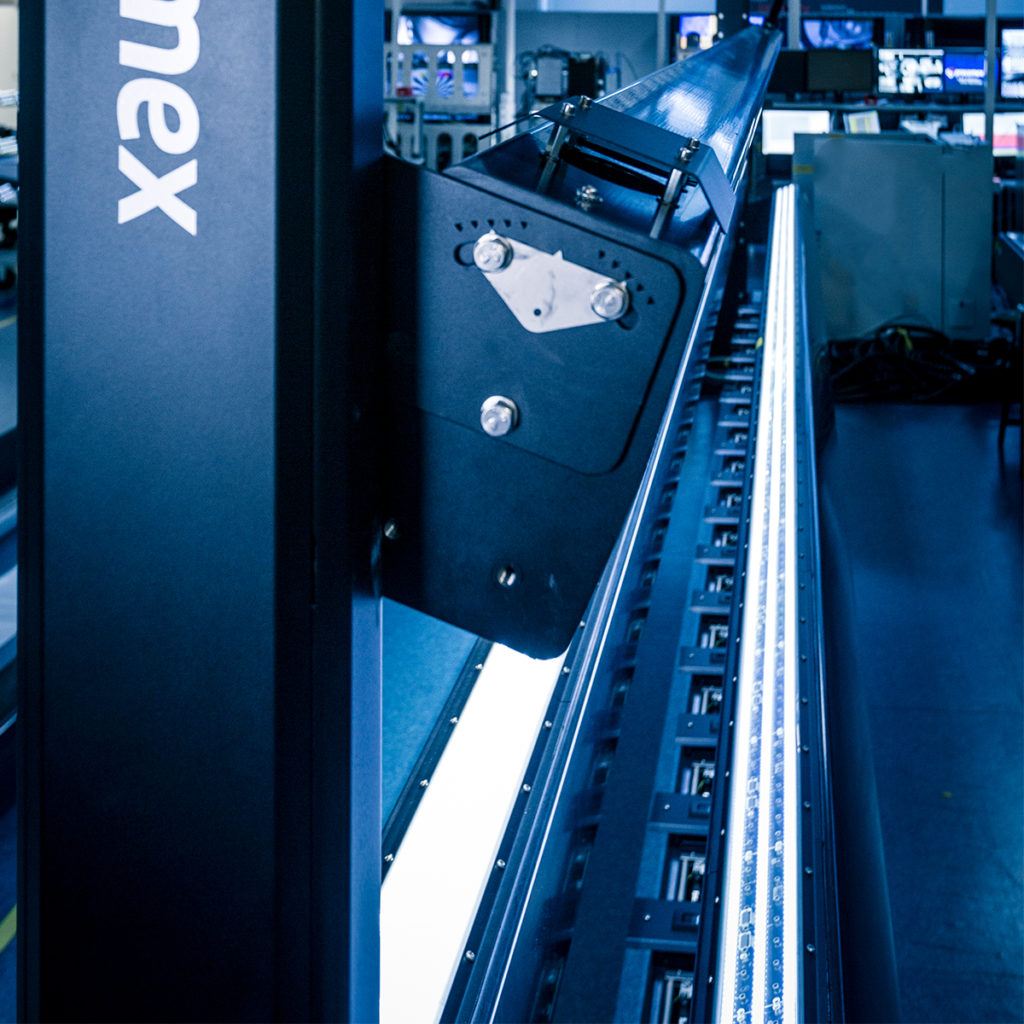 Powerful Strobe Lights
Procemex smart camera activates one or more light frame LED flash profiles and illuminates only during camera image exposure.
Procemex Flex camera fully and automatically controls the strobe lighting to match the camera frame rate, with camera shutter speeds automatically controlling each light pulse length. This means the strobe light is illuminated when the camera is filming. This strobe lighting uses just an average of 30 W compared to 400-500 W (standard metal halide light), thus eliminating heat and energy consumption problems. Strobe lighting and new super light sensitive CMOS sensor technology, results in camera exposure times of 5-20 Microseconds freezing paper movement effectively, and producing crystal clear images.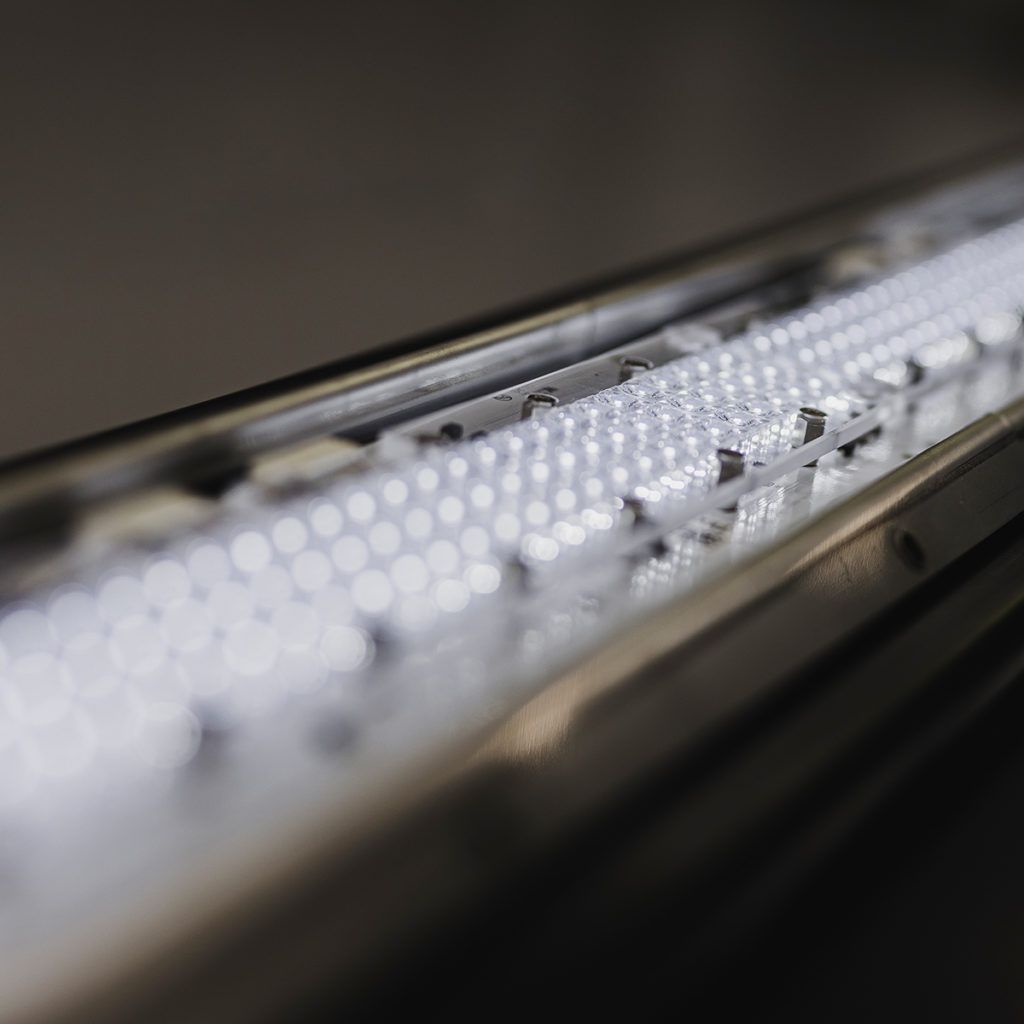 Utilization of a strobed light technology allows a long life of LED by elimination of heat generation
Procemex smart camera activates LED flashing and illuminates only during camera image exposure. With strobing, heat generation is reduced due to reduced LED illumination time.
One camera can make several independent measurements by commanding different LED light frames to flash sequentially
The utilization of a strobed lighting technologies allows a long life of LED by elimination of heat generation
Any LED segment can be changed at any time without creating a de-gradation in camera signals and the overall detection capabilities of the system
Procemex Crystal 700 MHz Smart Camera technology with 12 MPix camera resolution can utilize several illumination geometries flexibly with sequential illumination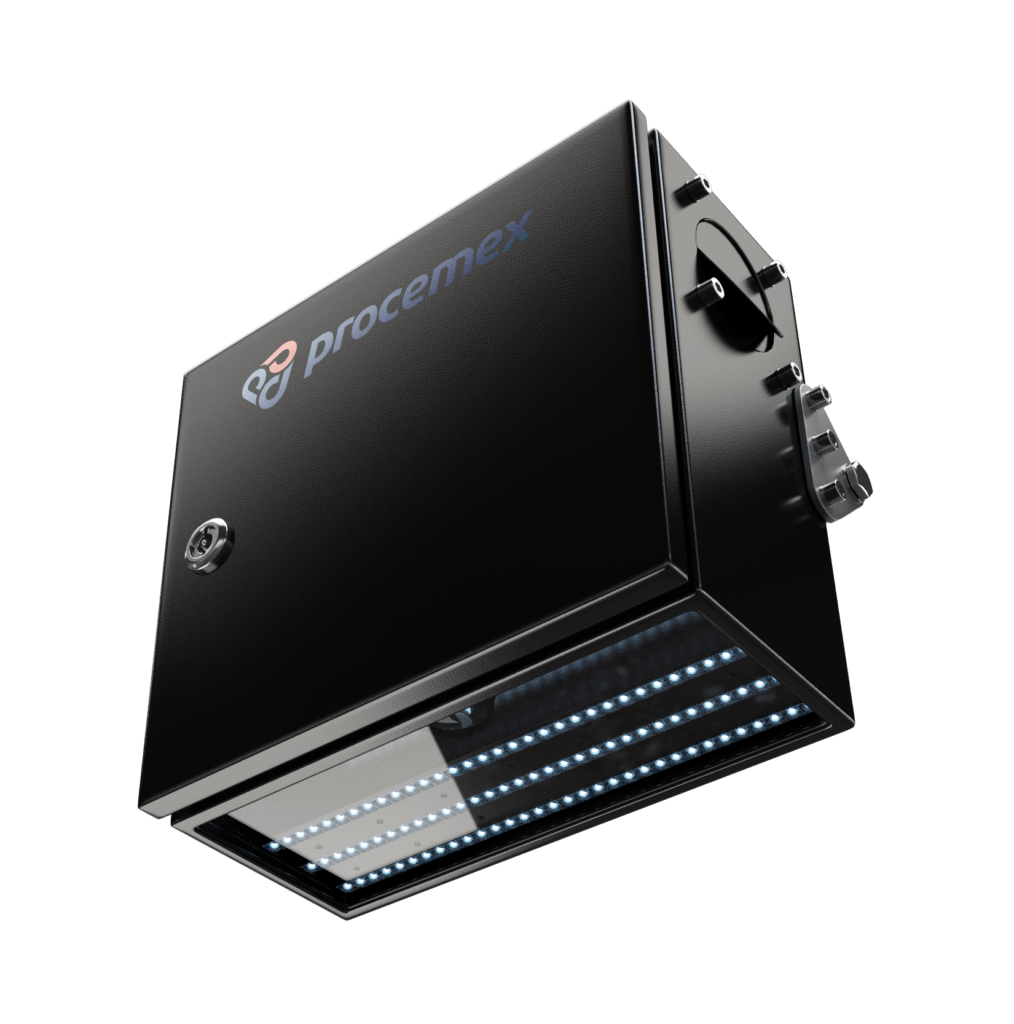 Automatic Winder Target Control (ATC)
Running winder with optimum efficiency requires automatic defect finding in the process.
Running winder with optimum efficiency requires that winder operators know paper defects locations in advance. Based on accurate knowledge of the machine directional and cross directional defect location, operators can make educated decisions whether to keep full speed, slow down, crawl or stop the winder for patching the defect. This process can be also be automatic.
Ensure that winder is not forming a bottleneck for paper production
Remove defects to meet customer specifications
Winder and re-reeler defect stop accuracy achieved by bar coding paper edge at paper machine and by reading the code at the next production phase
Rolls can be run again after winder at re-reeler in case it is necessary to remove defects and save rolls. As the bar code is at that phase already removed, it is necessary to crawl the roll to the first defect and let the system synchronize the rest of the defects automatically.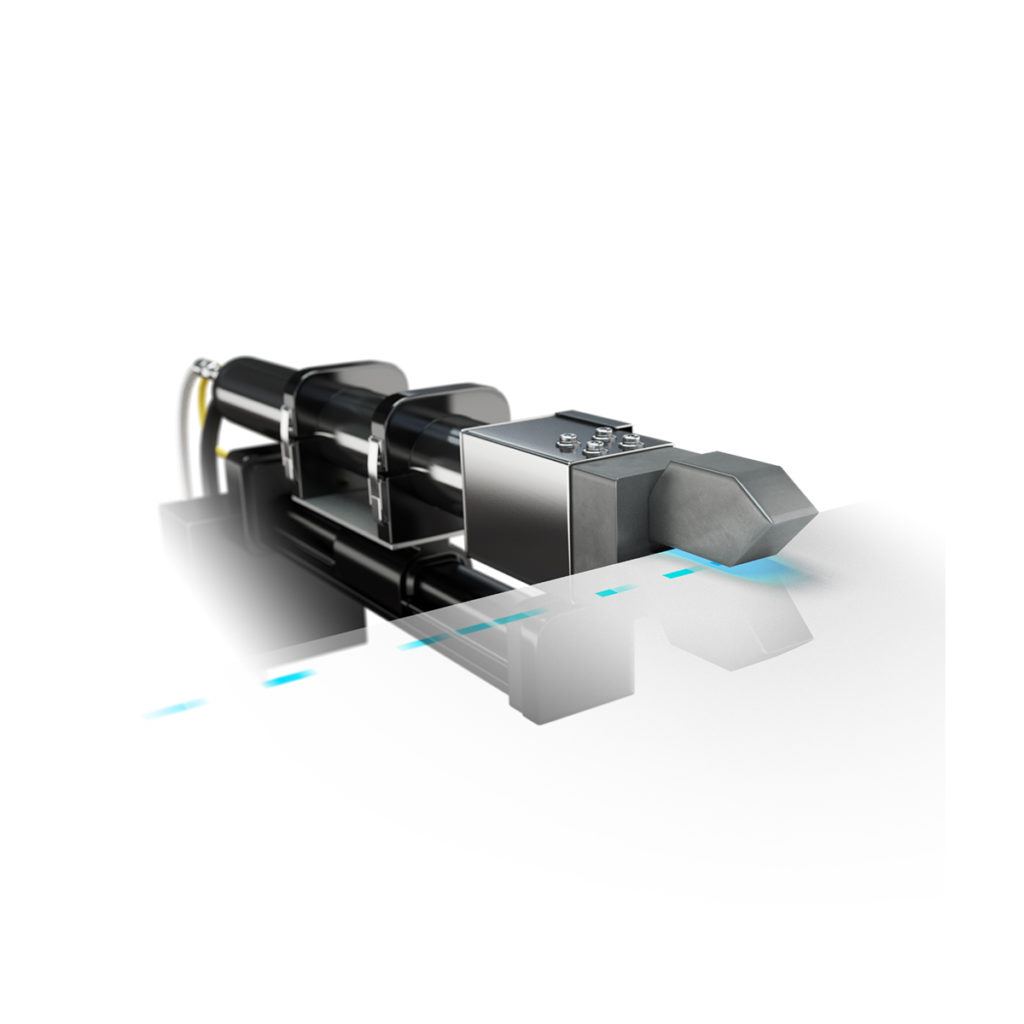 Automatic Winder Target Control Features
Enables automated re-reeler ad winder stop features
Increases production line throughput
Code verification ensures PM availability
Provides absolute sheet position regardless of slab-off and shrinkage
Fast code reader cameras enable small code size and low ink usage, keeping environment clean
Successful encoding up to 2000 m/min, 6500 ft/min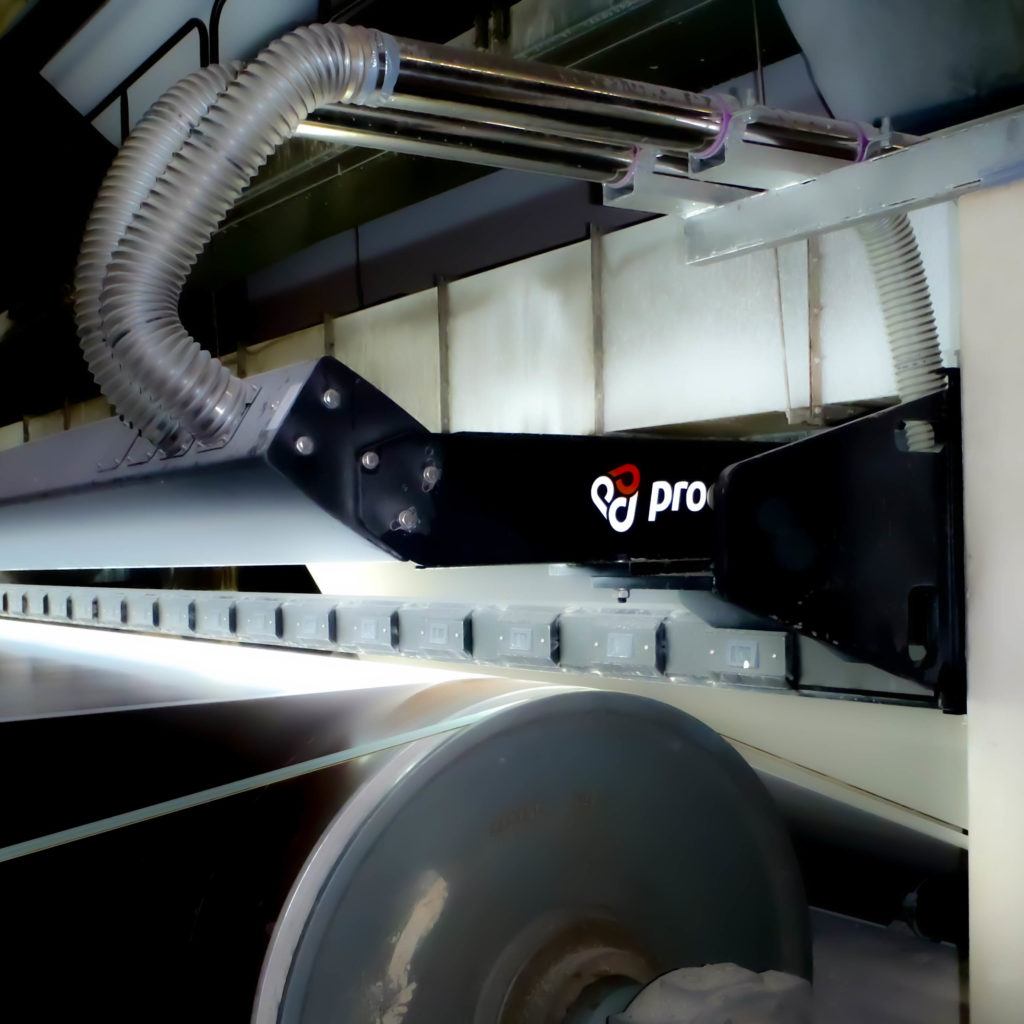 General Web Inspection System Features
Procemex Web Inspection Camera System includes a number of features that help paper machine operators in their work.
On-line defect map that is scrolling down automatically at the paper passes by
Each defect also includes a short, user definable streaming video
Digital zooming without limits
TAPPI/ISO – dirt count capable
Detection, classification and displaying of defects in B&W or color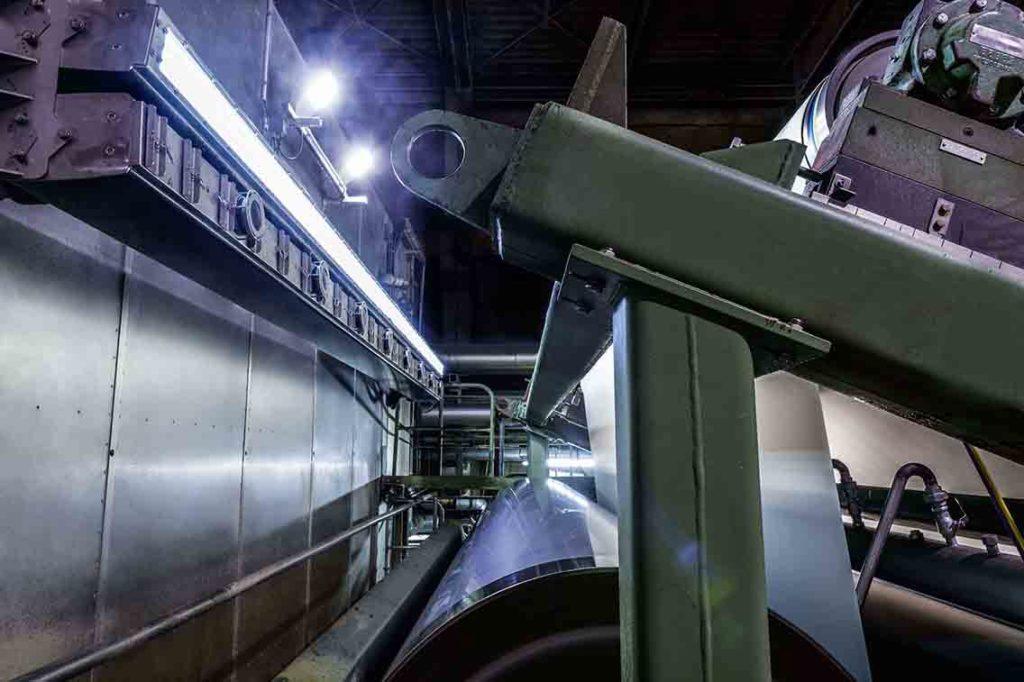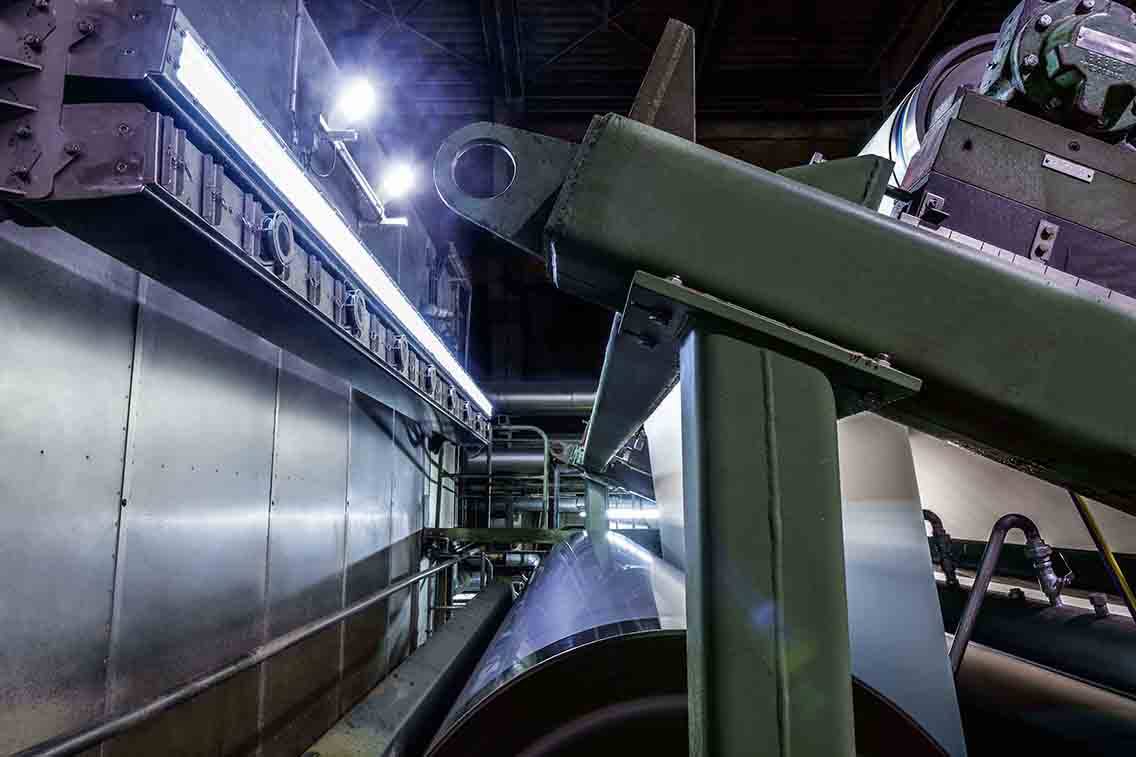 Many features that help paper machine operators in their work
Includes reel number and paper grade data import from 3rd party system by using OPC-protocol
Dirt counter showing weight factor and a number of defects per certain area
Repeat defects, 100+ machine elements
Trends 15 min, 30 min, 1 h, 8 h, 24 h, weekly
Profiles for different defects
Report shift, weekly, monthly
Reel report, reel number and length, which kind of fault, size, MD & CD location, fault count
Web Inspection
Measurement Geometries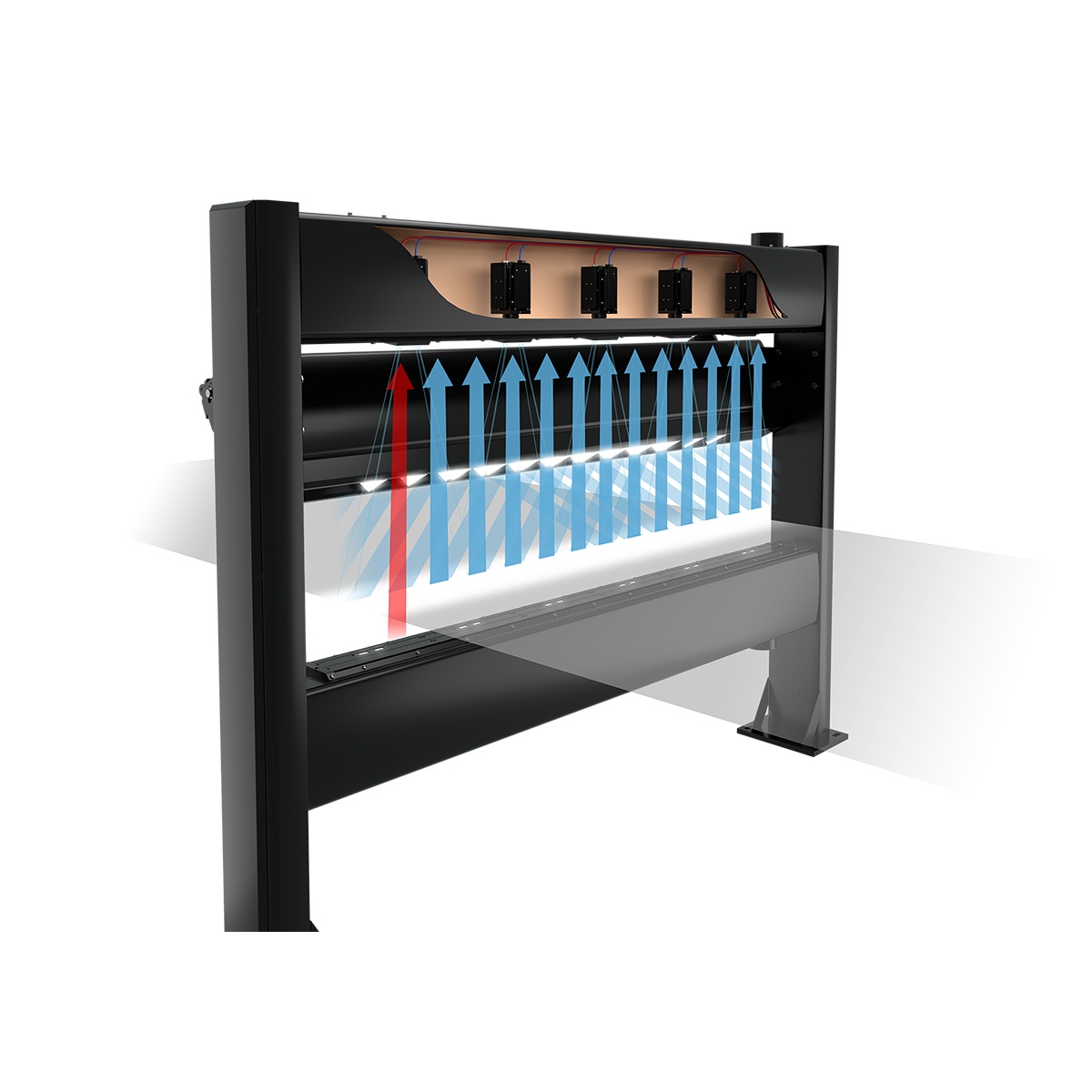 Send paper defect samples for our testing team
To better understand how our Web Inspection system recognizes and analyzes defects on your paper, we encourage you to send us a paper defect sample for analysis.
Our experienced testing team will conduct a comprehensive WIS analysis once your samples arrive, providing you with valuable insights that will help you assess the suitability of our solutions in your mill's unique production environment.
Request for a Quote or ask more information