Automatic Threading Rope Monitoring
The Automatic Threading Rope Monitoring examines the condition of threading ropes and their expected lifetime 24/7. The Automatic rope condition monitoring prevents serious damages and expensive unplanned production shutdowns.
Significant cost savings
Broken threading ropes cause expensive paper machine down time
Installing a new rope requires shutting down the paper machine
Threading a new rope through the machine without the old rope can take 12 to 24 hours depending on the damages
Annual total cost caused by rope breaks can be > 0,5 M €
Automatic Threading Rope Monitoring enables rope changes as preventive maintenance during scheduled down time
Rope breaks are a safety hazard. They can cause severe damage to people and equipment.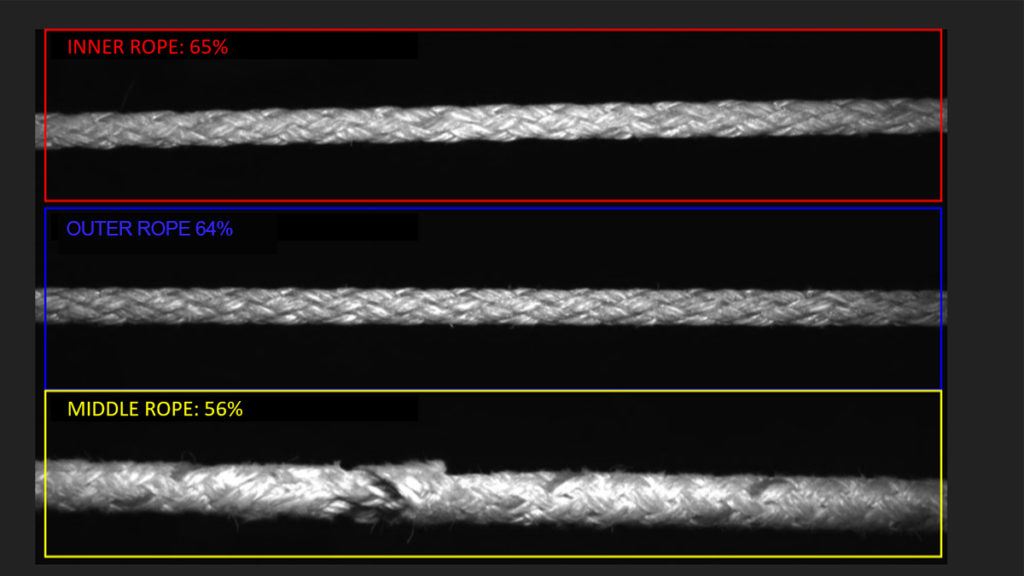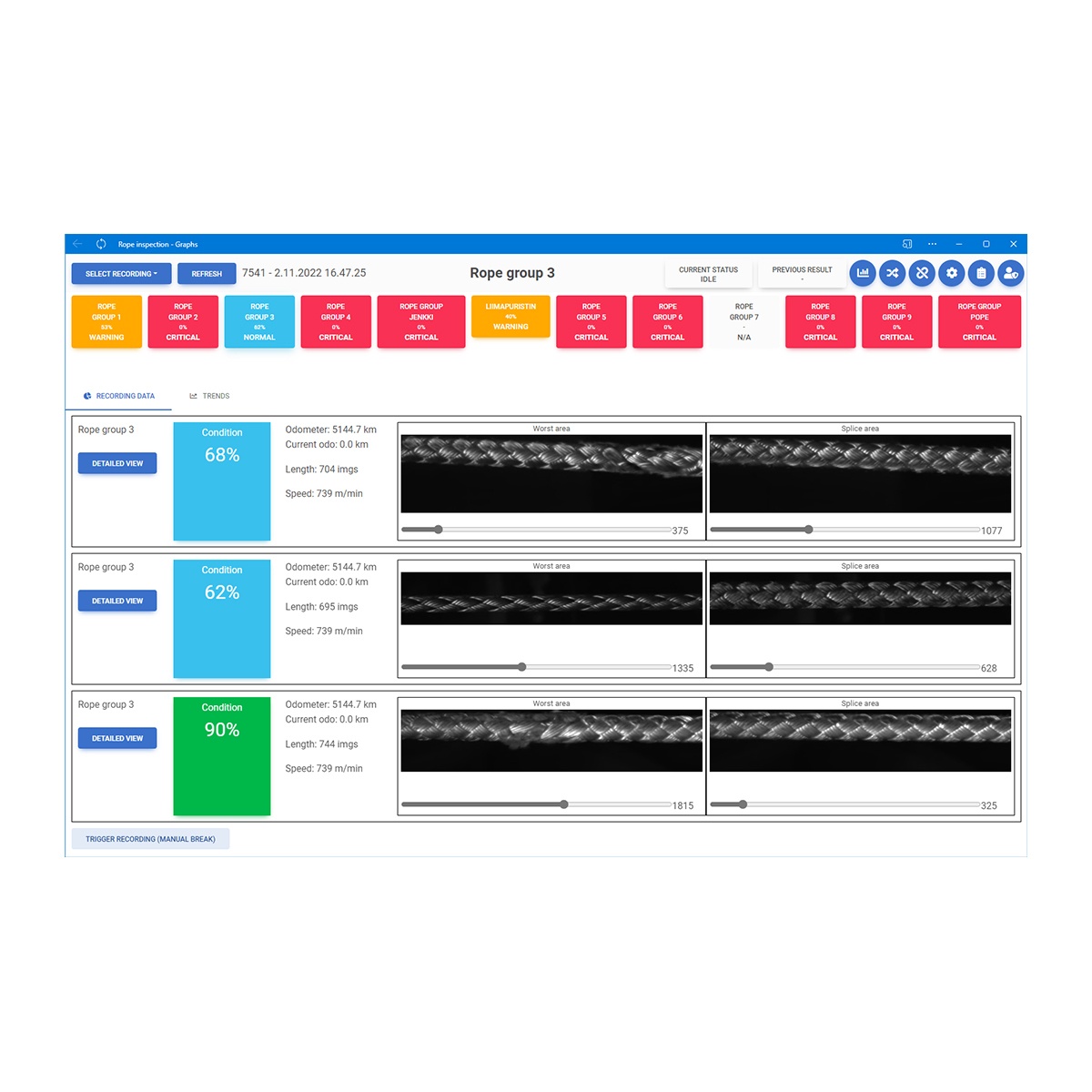 Rope Condition Monitored 24/7
Monitors threading rope's condition and expected lifetime 24/7
Increases the mill safety

Helps to prevent:
Unexpected rope & web breaks
Unplanned machine shutdowns

Optimizes threading rope change intervals
Saves operators' time
Success Stories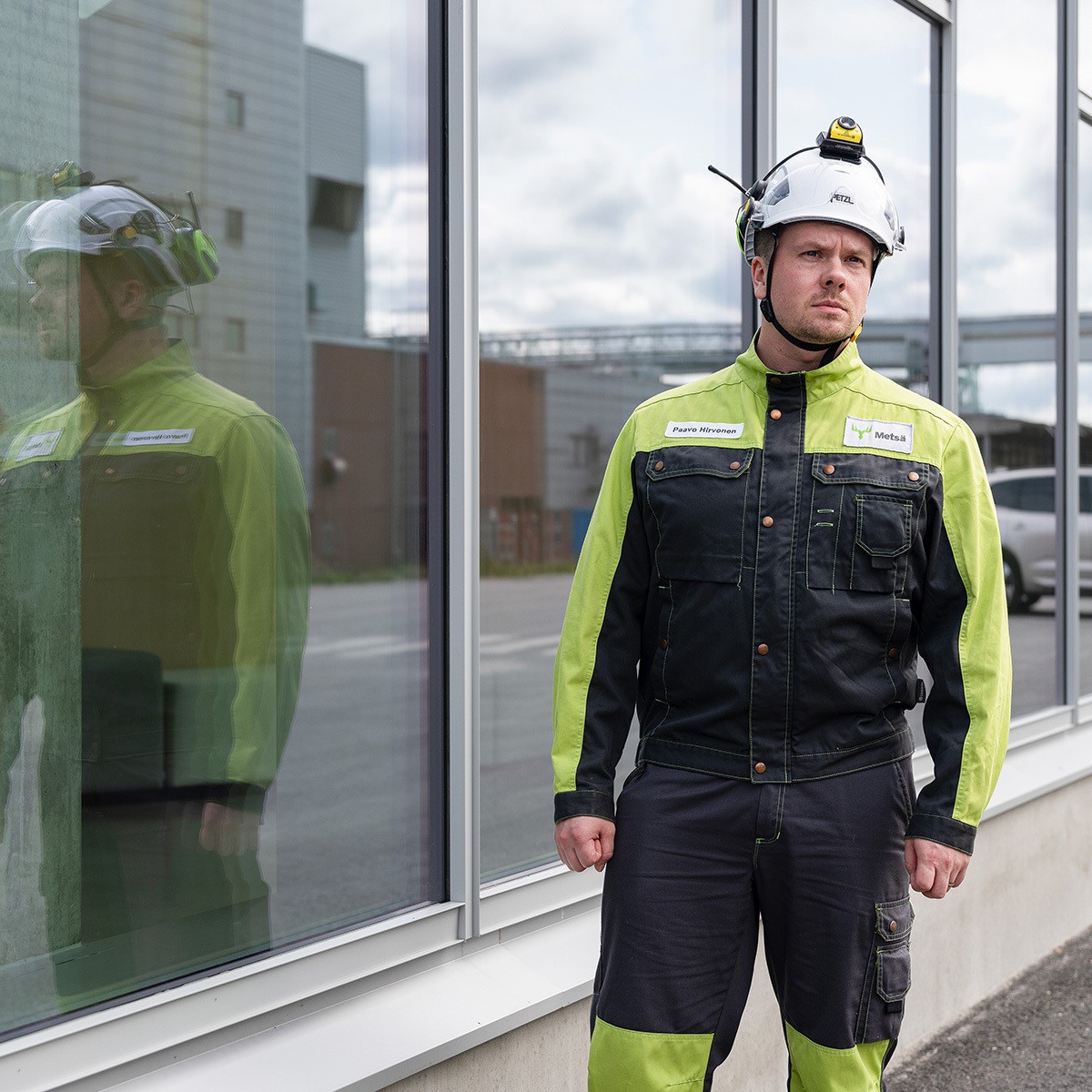 Success story
Metsä Board Äänekoski, Finland monitors Carrier Rope Condition 24/7
The latest functionality adopted by Metsä Board Äänekoski, Finald has been the Tail Threading Rope Condition Monitoring. The carrier ropes' condition is continuously monitored with Procemex cameras utilizing cutting-edge AI-analysis technology. As a result, the threading rope changes can be conducted as preventive maintenance during scheduled machine shutdowns, reducing the number of unexpected and expensive web breaks and machine down times.