Code Reading / Code Verification
High-precision smart cameras with LED strobe light read codes on winders running up to 3000 m/min (9800 ft/min). Code reading is synchronizing different manufacturing steps with each other.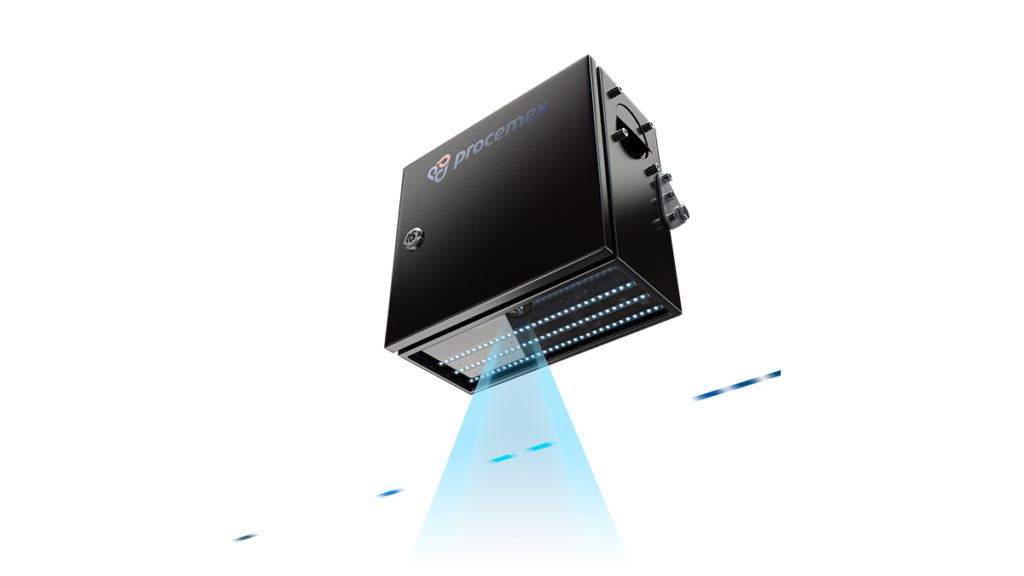 Code marks placed on the web in an upstream process usually indicate a warning to a downstream operator. With a mark reader the marks can be automatically detected and defect map can be synchronized on spot. A mark reader is closing the loop on your defect detection and removal program.
Key benefits
Helps close-the-loop on the defect removal process automatically.
Saves time; no operator is needed to search for defects.
Locates defects quickly and efficiently
Codes can pass critical roll information to downstream processes
Defect removal process is automated
Procemex software includes built-in error checking
Features automatic edge position recognition
Provides absolute sheet position regardless of slab-off and shrinkage
Fast code reader cameras enable small code size and low ink usage
Enables automated re-reeler and winder stop features
Increases production line throughput
Helps close-the-loop on the defect removal process automatically.
Saves time; no operator is needed to search for defects.
Locates defects quickly and efficiently
Built-in error checking ensures perfect availability: The code reader camera has special software built-in for checking errors and making smart decisions
Compact size: Compact size and low weight make this unit preferred solution for existing machines with limited space
Powerful strobe illumination enables successful high accuracy code reading with small mark size on fastest machines in the world